Call now for a free quote!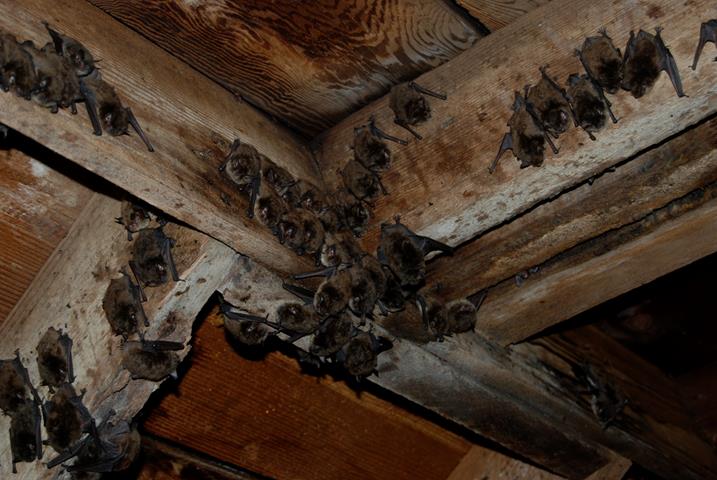 Bat Removal Services
If bats have become a problem at your home or business our professional bat removal specialists can remove them with our unique exclusion and removal techniques. Bats roost in attics and chimneys and enter buildings through brick ventilation openings, gaps in soffit, windows or cracks in building structure. They can enter through very small gaps where female colonies will have their young. They will contaminate their living area with guano and bat urine. We ensure the entire bat colony can safely exit our custom one way doors preventing any bats from dying and causing odor problems. Bats are a primary carrier of rabies. Never touch a bat found near your property. Bat guano causes major health and respiratory problems if allowed to build up. We have developed over 20 years of bat remediation experience methods that assure all bats get out and that they will not return. After bats are removed from the structure we block out openings to prevent future bat infestations. All of our specialist have the highest standards in the industry. Call today for our bat removal services and we will come to your property to do a inspection and evaluation to solve your wildlife problem.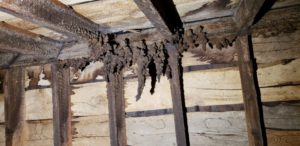 Bat Quick Facts
There are 18 species of bats found in Utah. The most common species that Utah residents encounter are those that use buildings to perch (roost) such as the big brown bat, the little brown bat, the hoary bat, and the free-tailed bat.
Bats are nocturnal. They often leave the roosting site around sunset and feed throughout the night.
The presence of bat roosts near human living areas can result in excreta, animal dander, insect fragments, and various microorganisms entering air ducts. Such contaminants can result in airborne particles that result in public health significance.
If left unattended for a long period of time a bat colony may grow by 25% each year.
Please Remember: Bats can carry Rabies
If you are having problems with Bats please make sure you give us a call for professional bat removal before attempting to remove bats yourself. Bat Removal is dangerous and if you are not properly vaccinated and trained it can become deadly if contact is made with a bat carrying rabies. Rabies deaths are not common but when they do happen most of the time it is due to exposure to a bat.
For immediate attention, call
801-675-8829