Call Now!
Wildlife Removal Services
We are a nuisance wildlife control company servicing all cities in Utah. We help people solve nuisance wildlife issues caused by Raccoons, Skunks, Bats, Pigeons, Rats, Squirrels and many other critters through our wildlife removal services.
Some of our critter removal services include: humane live trapping, removal, exclusion/seal work, damage repair, waste cleanup/decontamination and more. We specialize in humane trapping techniques and complete wildlife removal services. If you have a problem caused by wild animals in your area, we can solve it. We have over 20 years of experience solving wildlife problems for people and we take pride in quality of work and customer satisfaction.
Bat Removal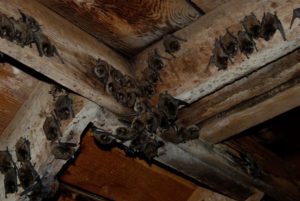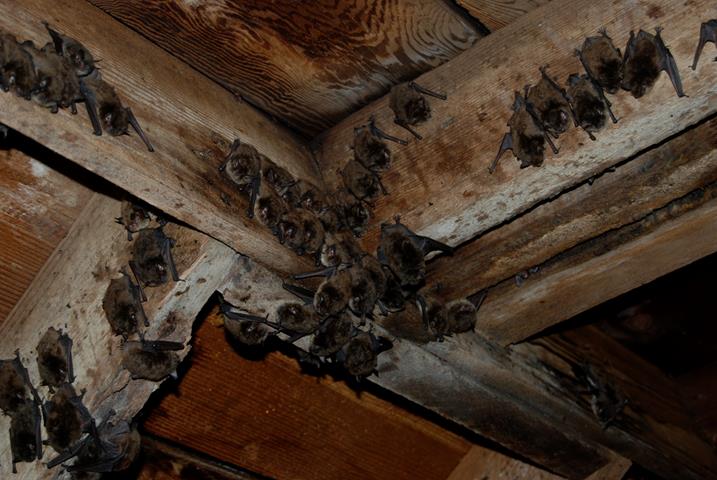 Bats can cause serious damage to your attic. Bat Guano carries bacteria and disease that cause respiratory issues. We help safely and humanely remove bats, seal all entry points and decontaminate the affected areas. Bats are extremely difficult to get rid of due to their small size. Bats are the ultimate opportunists because they can fit through almost any small gap in siding, soffit, or even masonry. We have years of experience working with bats. Our animal control specialists are licensed, insured, and ready to take on your bat problem! See our bat removal page for additional details.
Pigeon Removal Solar Panels 
We specialize in removal of pigeons from under solar panels. We cleanup and decontaminate droppings, nesting and the mess pigeons leave behind before installing our warranted critter guards to give you a permanent solution to keep pigeons and other animals from returning under your solar panels.
Raccoon Removal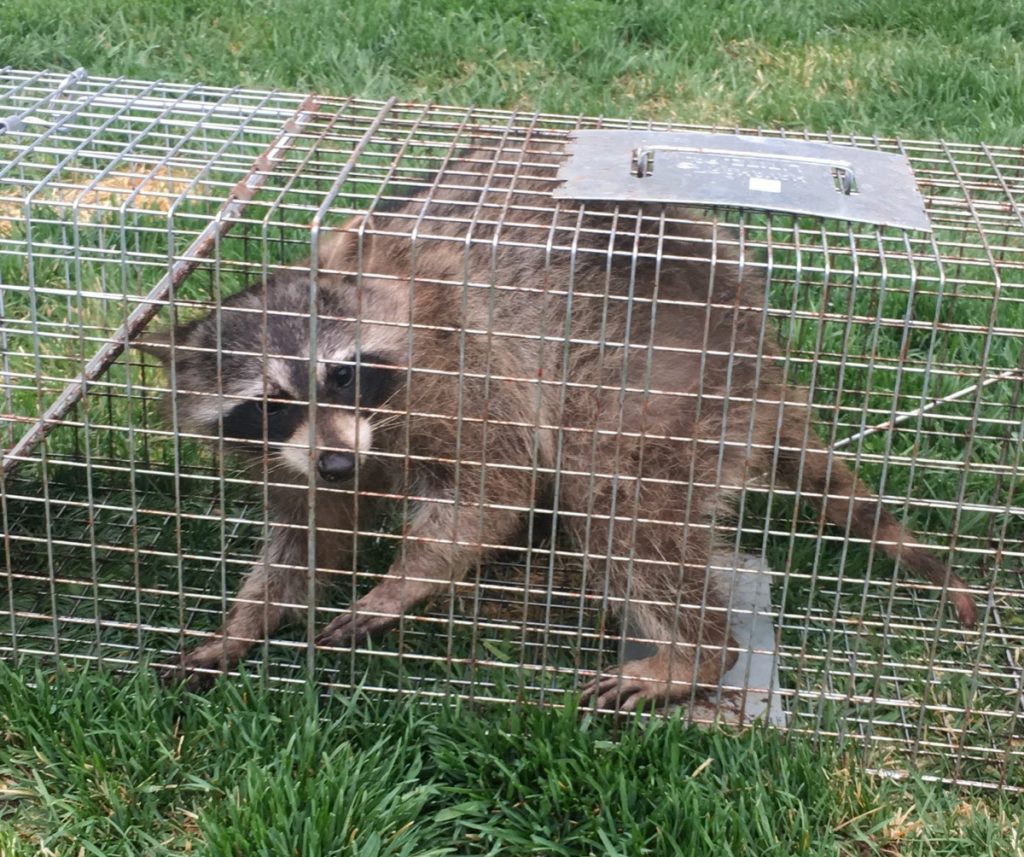 One of our most common wildlife removal services is dealing with those pesky raccoons. We get rid of Raccoons every day, please leave this disease-infested animal up to a specialist. Raccoon removal can be very involved! It's important to not risk your well being or someone around you in an attempt to remove raccoons on your own. They are rabies carriers and can be aggressive towards domesticated pets or even children that approach them. Never feed or approach a raccoon.
Skunk Removal
Skunks become a nuisance when their burrowing under fencing and foundations. Skunks also feed on grubs in your lawn causing major damage to grass, shrubbery, and gardens. They may burrow under porches or buildings by entering foundation openings. Skunks can find very small openings and burrow to make them larger. They look for debris in yards and garbage that attract them. Skunks can be a very irritating pest, especially because it is very difficult to catch them without being sprayed. If sprayed by a skunk it can take many days for the smell to go away. We specialize in safely removing skunks with spray proof trapping techniques. Call us to talk about our critter removal services today!
Squirrel Removal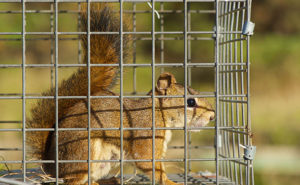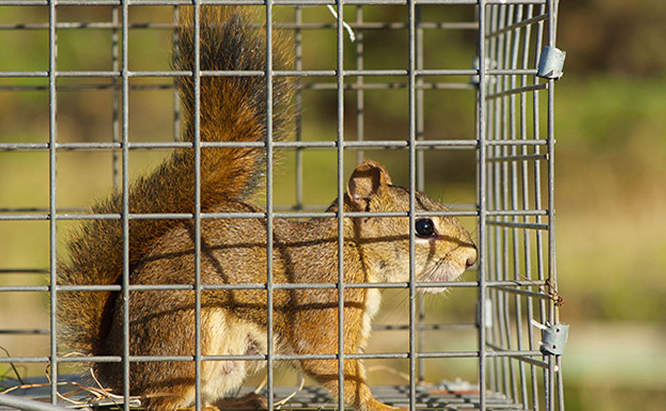 If you hear noises in your walls or attic it is very likely a squirrel or a family of squirrels that has found a way in to nest and have young. Squirrels and Rats have become a huge pest issue in Utah. If there is construction, home development, or other activities that move squirrels from their natural habitat they will urbanize very quickly. Squirrel Removal and Rat Removal should always be performed by an animal control specialist with experience in wildlife removal and wildlife damage repair.
Our services include:
Blocking and Exclusion
This helps when working to get rid of Bats, Birds and other rodents when they're entering in your home or business.
One-Way Door Instillation
On time quick service
Professional Technicians
Experienced professionals
Chimney Cap Instillation
Clean Up and Decontamination
Pigeon Removal Services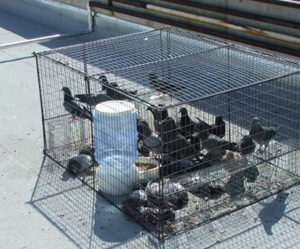 Bat Removal Services – Removal, Cleanup & Decontamination
Professional Critter Control and Animal Control Specialists
Do you need help with animal removal and control? You've come to the right place! At Utah Wildlife Specialists, you'll have access to safe and humane animal removal services so you'll have peace of mind that your property is safe from damaging pests. When you want the best solution for both the animal and your property, the US Wildlife Specialists team can help. We have expertise in trapping and removing all types of animals without harming the critter or your property. When you have a problem with rats, raccoons, bats, or other animals, you can count on us. Read more about the wildlife removal services you'll find here.
Utah Wildlife Specialists Features:
Critter Control and Removal—We use humane traps to remove unwanted animals safely. We feature critter removal services including skunk removal, getting rid of raccoons, bat removal, and much more.
Dead Animal Removal—When you have a dead animal on your property, you can rely on us to safely remove the animal. We also feature clean up and decontamination services.
Blockout and Exclusion—With our help, you can prevent the problem of unwanted animals before it ever happens. With our effective blockout and exclusion techniques, you will have peace of mind that unwanted critters will remain in the wild where they belong.
Animal Waste Clean Up and Decontamination—Our animal control specialists will perform a property inspection to assess the need for clean up and / or contamination.
Odor Control—We can help with odor control from animal infestations in and around your property.
Animal Damage Control
Total Attic Restoration
And More
Bats found in Utah carrying Rabies
Bats were recently found near Ogden Utah carrying rabies according to Standard Examiner and KSL News. It's more important than ever to use caution when ever you see live or dead Bats. Utah Bat Removal is a very technical procedure and when you add rabies in the mix it becomes more important than ever to handle working with Bats in a professional manner. Click here if you'd like to read more about the news releases regarding bats carrying rabies in Utah.
Warm winter causing an increase in raccoon and critter removal services
An unusually warm winter has been causing quit a stir with raccoon's staying in neighborhoods that would have normally moved on this time of year. We are receiving more calls for bird removal and problems with raccoon's than we've ever had before. Utah Wildlife Removal Specialists is a year round solution for all your wildlife needs.
When you want humane and safe assistance with wildlife removal services, you can rely on the Utah Wildlife Specialists team.
Effective Help With Skunk Removal, Raccoon Removal, Bat Removal, and More
Whether you need to get rid of raccoons or you've had an invasion of bats in your attic, we can help. You will have peace of mind that safe and humane trapping methods are used to remove unwanted animals so they can safely be returned to the wild. Our experience gives you the power to protect your home without harmful methods. Let the US Wildlife Specialists team help you with our critter removal services so you can protect your home or business. With a vast array of services for residential or commercial needs, you can count on us for help with critter control and removal.
For immediate attention, call
801-675-8829
We proudly service all cities in Utah, Including:
Ogden, North Ogden, South Ogden, Riverdale, Brigham, Logan, West Haven, Farr West, Clearfield, Hooper, Syracuse, Layton, Roy, Fruit Heights, American Fork, Brigham City, Cedar City, Clinton, Draper, Farmington, Kaysville, Lehi, Orem, Payson, Provo, Riverton, Sandy, Spanish Fork, Springville, Tooele, West Jordan, West Valley City, Centerville, Salt Lake City, Murray, Riverton, Bountiful, North Salt Lake, Park City and many other surrounding cities.