Raccoon Removal Batt Removal and Skunk Removal for Brigham City residents.
Many people just like you experience issues with problem wildlife in Brigham City Utah. Raccoons, Bats, Squirrels and Skunks often cause many issues to homes and business in the area.
Raccoon Removal and Raccoon Control is a much needed service for Brigham City residents. Raccoons are crafty, smart creatures that can cause serious damage to your home or business if left unchecked. Raccoons love to make dens if your attic or chimney.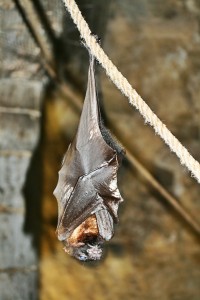 Professional bat removal. If you are having problems with bats entering your home or business. You should be aware that this can be a very serious problem. Bats can carry rabies and are very difficult to remove if not trained and experienced in the process. Our services included licensed and certified clean up of bat guano. Bat guano (bat dropping) can cause serious respiratory issues.
For immediate attention, call
801-675-8829