[raw]
Ohio wildlife control
Our Ohio animal removal specialists help people solve conflicts with nuisance wildlife. This includes animal capture, removal, exclusion, damage repairs, waste cleanup, and more. Even though Ohio is heavily civilized, nuisance animals are still a problem. We specialize in humane trapping techniques and complete animal pest control solutions. Basically, if you have a problem caused by the wild animals in your area, we can solve it.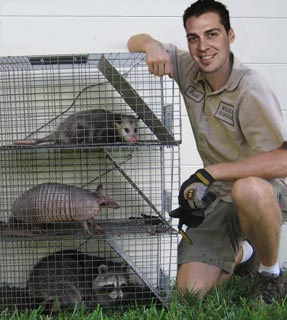 Raccoon Removal
One of our top animal removal jobs is dealing with those pesky raccoons. We get rid of Raccoons every day, please leave this disease-infested animal up to a specialist.
Skunk Removal
Skunks become a nuisance when their burrowing and feeding habits conflict with humans. They may burrow under porches or buildings by entering foundation openings. Garbage or refuse left outdoors may be disturbed by skunks.
Squirrel Removal
If you hear noises in your walls or attic and are under the impression there may be a squirrel or family of squirrels living on the property.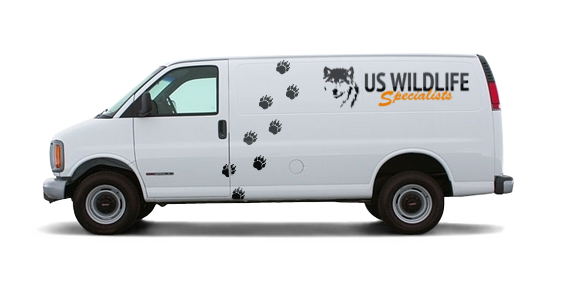 Quick on-time service
Animal Removal
Blockout and Exclusion
Clean-up and Decontamination
[/raw]
Call today for a free quote for professional animal and rodent removal.
We're sure you have many questions about the noises you're hearing or the maybe why you hear little footsteps running around in your attic or between your walls. US Wildlife Specialists is the place to call to get your animal problems fixed.
It strikes some people how fast they can start having problems with electrical, plumbing, roofing leaks and plenty of insulation problems with only hearing noises for a day or two. The problem is that just because you've only started hearing the noises for a couple days whatever problem animal has taken over your attic as a home could have been living there for week's even months.
In your area we offer fast professional service for all problem animal control and removal. No job too big or too small. In your area we can also help with some insulation repair and electrical services. Don't wait before the problem animal in your home causes even more damage than it already has. Please call with any questions or concerns.
Call now for help!
We know having wild animals in your home is no picnic so we'll get there fast to help with all wildlife problems. At US Wildlife Specialists we have both trappers and pest control technicians who have been trained and licensed to take care of your wildlife problem.

24hr services available
Fast appointment times
Extra high access ladders
Flexible appointments
Extended ladders
Boom trucks available