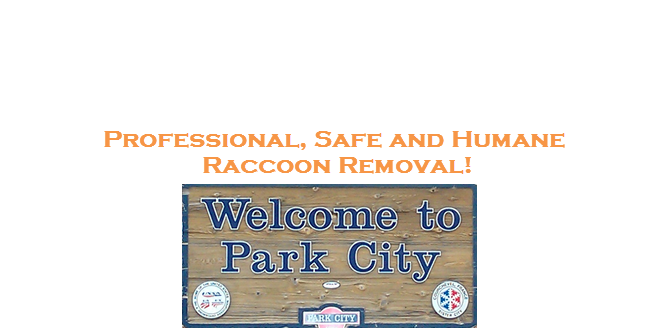 Raccoon Removal for all Park City Residents
Are you looking for Raccoon Removal Services?
Utah Wildlife Specialists is your one stop solution business for all Raccoon Removal needs!
We specialize in helping get rid of Raccoon's from chimneys, attics, crawl spaces, walls or any other space/part of your home or business where Raccoon's might be giving you a problem. Park city is known for its beautiful mountain ranges, great skiing and it's wildlife environment. Raccoon's love a lot of the same things we do. Great food and the outdoors! This is why Park City Utah is a great place for Raccoon's to live and continue to raise their Raccoon Pup's. We care about wildlife and explore safe humane options for Raccoon Removal and Raccoon Exclusion.
Do you need Same Day Service?
We offer same day service when needed and 24 hour assistance if you have an emergency!
Utah Wildlife Specialists is a customer satisfaction focus company. We've helped hundreds of people just like you with all types of animal problems. We understand the need to help get rid of animals fast when they've become a problem.
Raccoon Quick Facts
Raccoons are highly intelligent, mischievous animals.They eat nearly everything!
They are stocky mammals about 2 to 3 feet long, weighing between 10 to 50 pounds.
Marked distinctively with a prominent black mask over the eyes and a heavily furred, ringed tail, raccoons are typically salt and pepper gray, though some are a yellow color.
Raccoons are active usually at night.
Their mating season is January through March and give birth 1-2 months later with an average of 4 – 5 babies.
Raccoons create a lot of destruction in their path, their tracks are very distinct.
They eat plants, insects and animals.
They live where food is readily available. When they begin to come into human territory, they eat from garbage cans and pet food left outside.
They can be very vicious animals when the feel threatened.
For immediate attention, call
801-675-8829